Social connection at home:
A social worker and benevolent person out and out, Jivanananda Mahathero is associated with many socio-economic and religious organizations at home which are: 
(a)    Principal, Betagi Sarbajanin Ratnankur Vihara
(b)    Founder, Betagi Ratnankur Pali College
(c)    Vice-President, Bangladesh Bouddha-Kristi Prachar Sangha & World Fellowship of Buddhist, Bangladesh.
(d)    Chief Patron, Chandgaon Moha Boudi Society
(e)    Chief Patron, Betagi Mohila Samity
(f)    Chief Adviser, Rangunia Buddhist Youth Organization
(g)    Adviser, Aburkhil Janakalyan Samity
(h)    Member, Dharma Rajika Bouddha Anathalaya, Dhaka
(i)    Member, Visuddhananda Maternity and Child-care Hospital, Chittagong.
(j)    Executive Member, Agra sara Memorial Society of Bangladesh, Chittagong.
(k)   Life-member, Chittagong Divisional Social Welfare Federation.
(l)    Secretary General, Bangladesh Monk Association.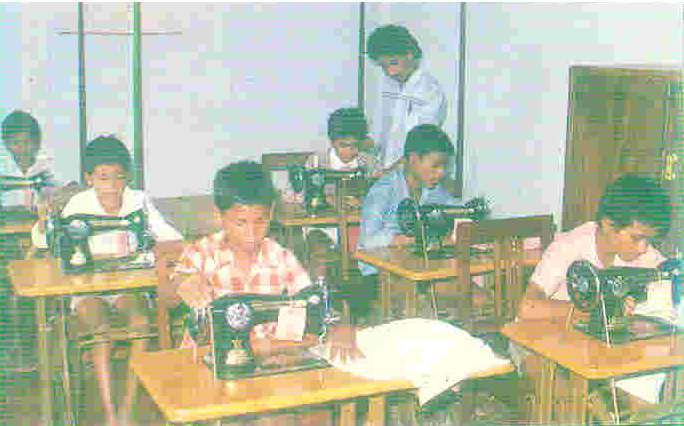 Setting up of organizations for orphans:
Taking care of orphans necessitates arrangement for food and shelter besides providing educational and medical facilities. That prompted Jivanananda Mahathero to set up an orphanage in Betagi in 1977 styled as Orphans' Home Complex. There was a time when average number of inmates in the orphanage was about 150. An estimated amount of Tk. 60000 (sixty thousand) was then needed per month to meet the expenses of their fooding, education, medicare and technical training. Number of inmates has now come down to one third because of paucity of fund. In fact, at present we have no fixed source of income to meet the growing expenses because of price-hike of especially food items. We are frantically trying to overcome the deadlock so that normality can be restored.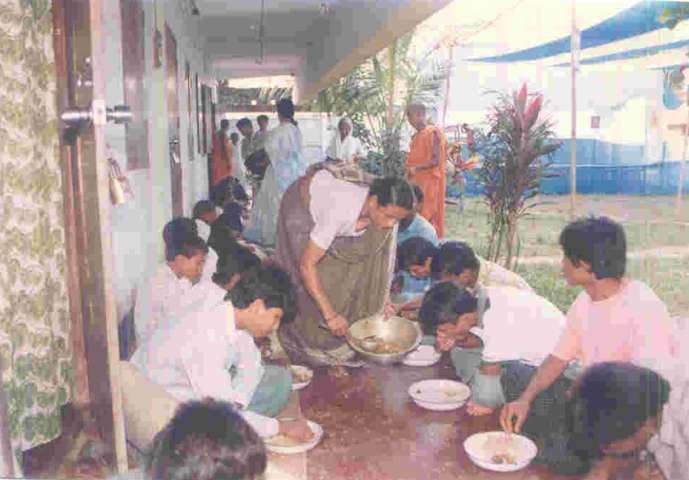 Tribal Girls' Orphans' Home:
It was set up in Baishari Union of Bandarban Hill District in 1995 to shelter tribal orphan girls
and distressed women and facilitate their general and technical education. The organization functioned smoothly for quite a longtime. But is now faced with multifarious problems which can be overcome if necessary amount of donation can be made available. As estimated, a monthly donation of Tk. 2 (two) lac can ensure smooth functioning of the Tribal Girls' Orphans' Home which will considerably help distressed tribal orphan girls and other types of distressed women to be established in socio-economic life.
Home For Aborigines:
The organization was set up in Sitakund in 1998 to shelter and provide educational facilities to boys and girls coming from families of aboriginal origin living in the hills and hummocks of local areas. It was planned to commission two separate dormitories for such boys and girls and provide them with all-possible educational facilities; arrange job-opportunities as far as practicable. But paucity of fund later made it difficult to materialize the dream. It has been estimated that Tk. 60(Sixty Lac) will be required to construct two dormitories and arrange other essential facilities. Cost of ten decimal of land near Sitakund proper will be Tk. 30 lac while Tk. 30 lac will be needed to construct two small dormitories.